Osteoporosis or weak bones is a very common problem particularly in people aged above 60 years and women of postmenopausal age group. the prevalence of osteoporosis increases in people with other medical illnesses like diabetes , thyroid weakness and long-standing fever.
People with fragile bones have a higher tendency to sustain fractures after easy falls which at times might require surgical procedures and to be in bed for a longer period of time.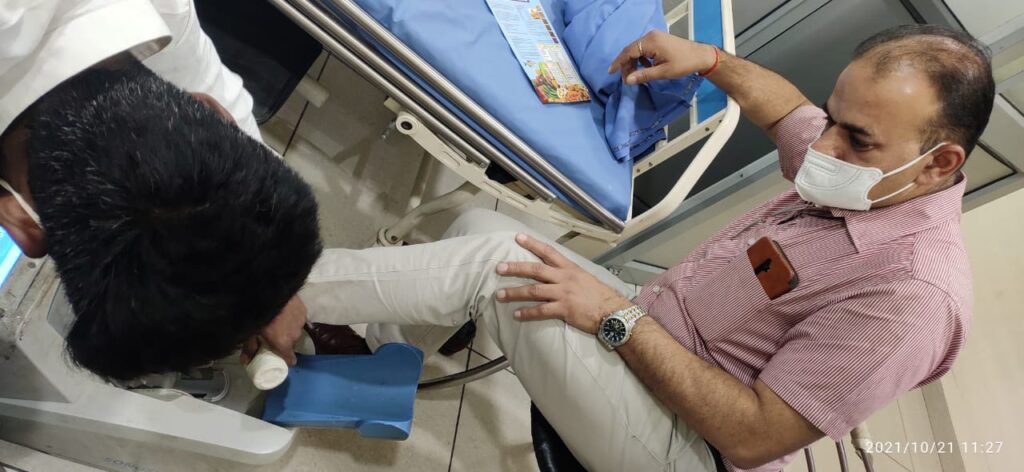 Golden Hospital Chandigarh under the guidance of Dr Varun Aggarwal MS orthopedics , organized a free bone mineral density checkup camp on 21 October 2021 . Here in people were enrolled keeping their age and other medical illnesses in mind. approximately 150 patients were screened using the latest Machine. those with osteoporosis or weak bones were guided about its prevention and management. Senior citizens were also made aware about simple steps to be taken in their households particularly washrooms to prevent a domestic fall. The importance of starting and regular consumption of appropriate amounts of calcium was emphasized. Free samples of calcium substitutes and vitamin D3 supplements were distributed amongst the needy people.